Congratulations to our very own Annette Gantt for being recognized as one of 2018 Top Women In Convenience.
May 23, 2018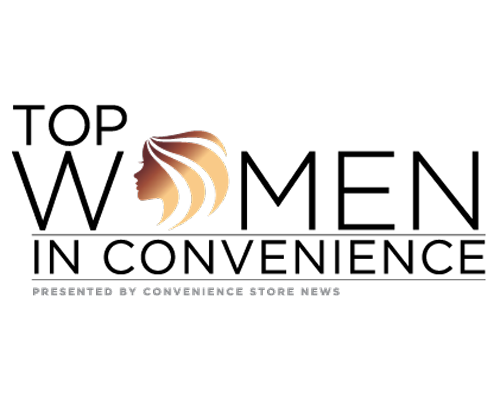 CSNews, with the help of the Network of Executive Women (NEW) and the 2018 Top Women in Convenience Advisory Board (which includes all five 2017 Women of the Year honorees), winnowed this year's list of nominations down to the finest female executives, managers and up-and-comers working for convenience store industry retailers, distributors and suppliers.
The judging panel selected five Women of the Year, 15 Senior-Level Leaders, 20 Rising Stars and five Mentors to be inducted into the 2018 TWIC class. The honorees were chosen based on nominations received from their peers.
Drawing from achievements during the previous 12 months, nominators were asked to illustrate the candidate's innovative corporate initiatives, extraordinary financial and strategic accomplishments, astute problem-solving acumen, exceptional performance, and selfless charitable participation, along with other attributes that go above and beyond the call of duty.
This year's Top Women in Convenience are:
WOMEN OF THE YEAR
Recognized for their exceptional impact on the success or direction of their company, as well as their positive impact on the convenience store industry as a whole
Line Aarnes, Vice President, Global Marketing, Alimentation Couche-Tard Inc./Circle K
Laura Aufleger, Vice President, Corporate Communications, OnCue Marketing
Dawn Gillis, Senior Director, Acquisition Integration – Tech Services, 7-Eleven Inc.
Missy Mathews, President, Childers Oil Co./Double Kwik C-stores
Maura Scott, Vice President, Sales, Altria Group Distribution Co.
SENIOR-LEVEL LEADERS
Retailer, supplier and wholesaler executives who have executed on a strategy and transformed their business in a positive manner
Lesleigh Batchelor, Director of Real Estate, RaceTrac Petroleum Inc.
Bonnie Birollo, Vice President of Operations, Western Canada Business Unit, Alimentation Couche-Tard Inc./Circle K
Kimberly Bolin, President & CEO, Convenience Distribution Association
Sanda D'Asaro, Vice President, Sales Analytics, Development & Technology, Core-Mark International
Janie Dial, Director of Fuel, Florida Business Unit, Alimentation Couche-Tard Inc./Circle K
Kim Duet, Chief Purchasing/Marketing Officer, Lyons Specialty Co.
Annette Gantt, Category Manager, Enmarket
Lisa Geyer, Senior Director, North America Franchise Operations & Marketing, Alimentation Couche-Tard Inc./Circle K
Kathy Kilburg, Senior Director, Strategic Accounts, RAI Trade Marketing Services
Renee Kristeller, Senior Director, Category Management, Snyder's-Lance Inc.
Cindy Rantanen, Vice President, Centralized Operations, EG Group
Debby Smith, Category Management Leader for 7-Eleven Business, The Coca-Cola Co.
Yvette Spears, Vice President for Global Circle K Business, The Coca-Cola Co.
Cindi Summers, Senior Vice President, Human Resources, Casey's General Stores Inc.
Erica Worrell, Regional Vice President of Sales, S. Abraham & Sons Inc.
RISING STARS
Women with job titles from store manager to just below vice president who are making their mark on the c-store industry even in the early stages of their careers
Ashley Borden, Center of Store Product Director, 7-Eleven Inc.
Sonia Caze, Zone Manager, Convenience Team, General Mills Convenience
Alicia Cleary, Director, Trade Relations, Anheuser-Busch
Vanessa Cope, Customer Sales Lead for Immediate Consumption, Campbell Soup Co.
Kathryn Dalton, Senior Category Manager, Tobacco, BP Products NA/ampm
Rachael Geary, Category Manager, Cold Dispensed/Dry/Candy, First Coast Energy/Daily's/Petro Services Inc.
Julie Logan, District Leader, GetGo (Giant Eagle)
Diana Luk, Senior Account Manager, Altria Group Distribution Co.
Stephanie Martone, Category Manager, OTP, Cumberland Farms Inc.
Caitlin McCormick, Director, Marketing Development, Core-Mark International
Marie Noelle-Cano, Senior Director, Global Communications, Alimentation Couche-Tard Inc./Circle K
Kessler Pamplin, Brand Manager, CEFCO Stores
Kate Schuster, Director, National Convenience Customers, Mondelez International Inc.
Desire Shiffer, Director, Human Resources for U.S. Shared Services & Information Technology, Alimentation Couche-Tard Inc./Circle K
Salena Sims, Category Manager, Beer & Dairy, Speedway LLC
Ranata Smiley, Restaurant Manager, Rutter's
Elizabeth Strickland, Director of Marketing, Holmes Oil Co.
Whitney Thomas, Tobacco Category Manager, CL Thomas Inc. dba Speedy Shop
Teresa Voelter, Product Director, General Merchandise, H&B, Auto, Consumer Value Products, McLane Co. Inc.
Parke Whitley, Lead Sales Analyst, Altria Group Distribution Co.
MENTORS
Women who have made an extraordinary effort, and had an extraordinary impact, on the careers of their colleagues
Terrica Bailey, Senior Manager, Partnerships, RaceTrac Petroleum Inc.
Cheri Booth, Fresh & Local Category Manager, Rutter's
Michelle Davis, Training Manager, South Atlantic Business Unit, Alimentation Couche-Tard Inc./Circle K
Tina Irvine, District Manager, Maverik Inc.
Simmi Kelly, Director of Accounts, Altria Group Distribution Co.
All of the 2018 honorees will be celebrated at an awards gala on Oct. 8, taking place around the 2018 NACS Show, the largest annual gathering of the convenience store industry.
Supporters of the 2018 Top Women in Convenience program include: Founding and Presenting Sponsor Altria Group Distribution Co.; Platinum Sponsors RAI Trade Marketing Services and Ruiz Food Products Inc; and Gold Sponsors BIC USA Inc., Campbell Soup Co., The Coca-Cola Co., The Hershey Co., Mondelez International Inc., and Procter & Gamble Co.